Wireless Technology Department
The Wireless Technology Department has been deeply involved in 3GPP standardization for many years, with substantial technical experience from 4G LTE to 5G NR, especially focusing on RAN1 standardization in addition to providing partial RAN2 and RAN4 standardization support. The Wireless Technology Department has made outstanding contributions to the successful standardization of 5G: by establishing DOCOMO's leading position among telecommunication operators, with the Wireless Technology Department's RAN1 standardization contributions accounting for more than 40% of the overall DOCOMO RAN1 contributions, and successfully promoting multiple DOCOMO 5G network deployment wills with standardization support, including carrier and control channel configuration for LTE-NR dual connectivity, NR coverage assurance, deployment scenarios for massive MIMO, evaluation scenario of user relay for cellular-assisted vehicular networks, and the like. Standardization experts from the Wireless Technology Department are active leaders in 3GPP technical discussions for NR uplink transmission and LTE V2X resource pool sharing topics, in order to advance the entire 3GPP standardization process. The Wireless Technology Department is involved in standardization topics such as mmWave, NR MIMO, channel coding, scheduling and controls, flexible duplex, NOMA, cellular-assisted vehicular networks, IoT as well as drones. The Wireless Technology Department has more than two hundred international patents and essential patents for standardization in the above-mentioned topics.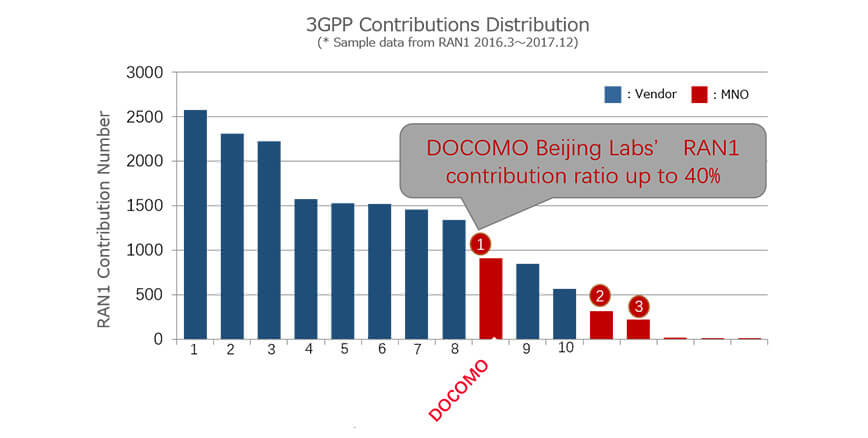 Wireless Technology Department's RAN1 Standardization Contributions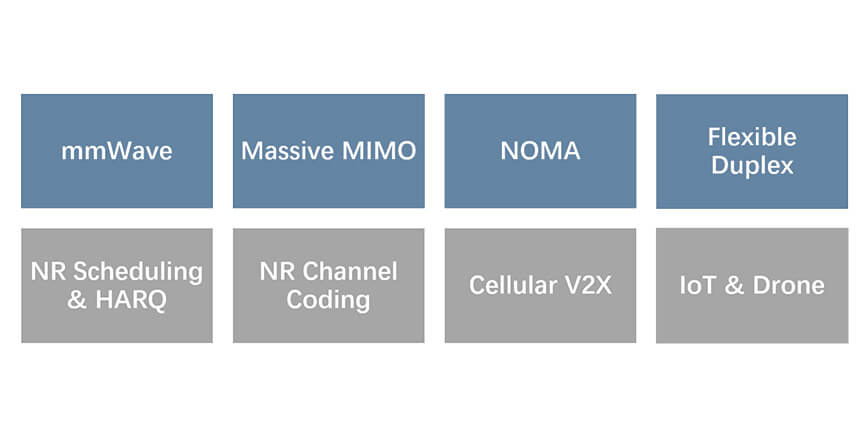 Standardization Topics Participated in by the Wireless Technology Department
AI Technology Department
Through technology R&D and the fruits of innovation, the AI Technology Department actively supports headquarters' related business development and explores local applications. In the field of natural language processing, Chinese normalization technology and the DoCAT (DOCOMO contribution analysis tool) have received a high degree of recognition and kudos from headquarters. The digital expression work performed by the department was successfully applied to Mirai Company's neural network translation engine. In the field of computer vision, the drone-based automatic bridge inspection image processing system developed by Beijing Labs strongly supports the cooperation between headquarters and related Japanese companies. The facial recognition and facial attribute recognition system is integrated into the DOCOMO cloud service API. The artificial intelligence business system developed by the department has generated a number of software copyright applications.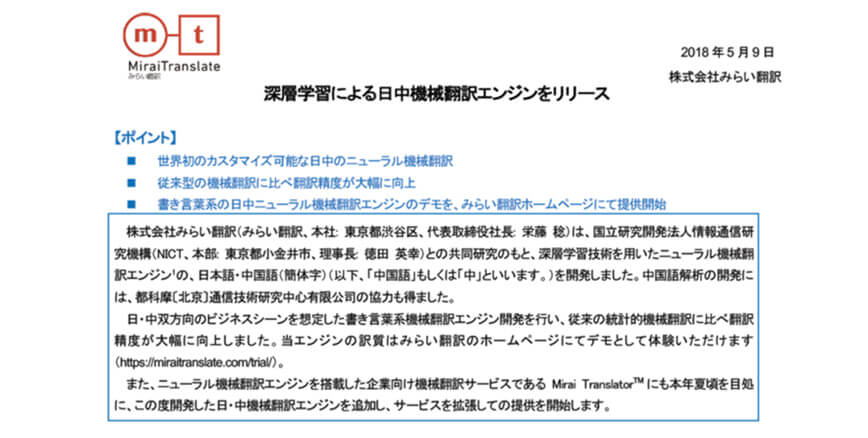 Press Release with Numbers Expressed in Chinese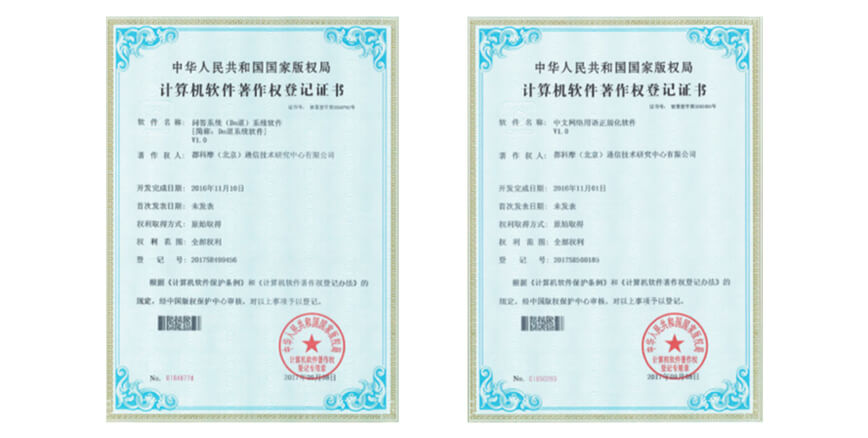 Artificial Intelligence System Software Copyright Certificate
Platform Development Department
With regards to simulation platform construction, the Platform Development Department has established a unified simulation pool consisting of more than one hundred high-performance emulation servers, an automated simulation task management and scheduling system, as well as a real-time simulation resource utilization monitoring system to ensure efficient simulation work. Up to 10 GPUs on a single emulation server cluster have been introduced to effectively support the development and evaluation of artificial intelligence services based on deep learning.
In wireless communication simulation, we have developed and updated simulation platforms from 3GPP Release 8 to NR to satisfy 3GPP evaluation requirements and and our headquarter's evaluation demands. Until now we have applied for more than ten software copyrights, and have transferred dozens of results to headquarters. Simulation outcomes have been output to hundreds of 3GPP proposals and repeatedly adopted by 3GPP TR, supporting more than one hundred patent applications and article submissions. With regard to 3GPP self-evaluations targeted at the ITU, on several occasions we have been the first to provide evaluation outcomes and promote the progress of 3GPP standardization.
In terms of artificial intelligence, we rely on advanced frameworks to create a unified platform for natural language processing and computer vision, achieving framework sharing and module sharing. The establishment of a GPU cluster simulation environment and code management mechanism enables powerful rapid development and technical verification capabilities.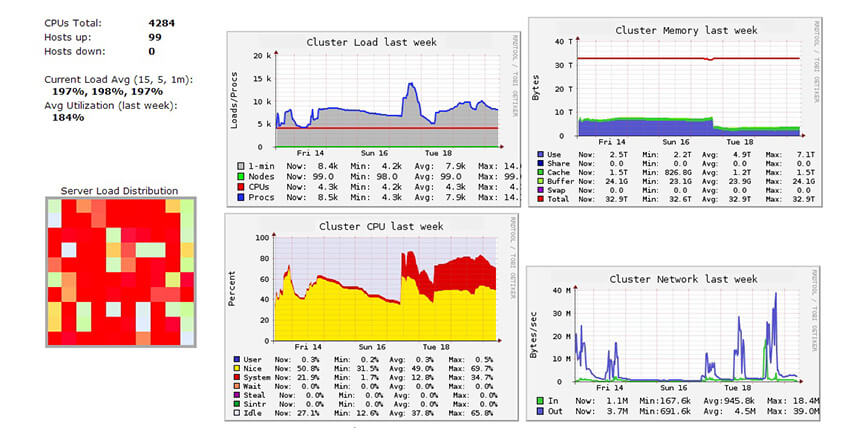 Simulation pool, simulation resource scheduling and monitoring system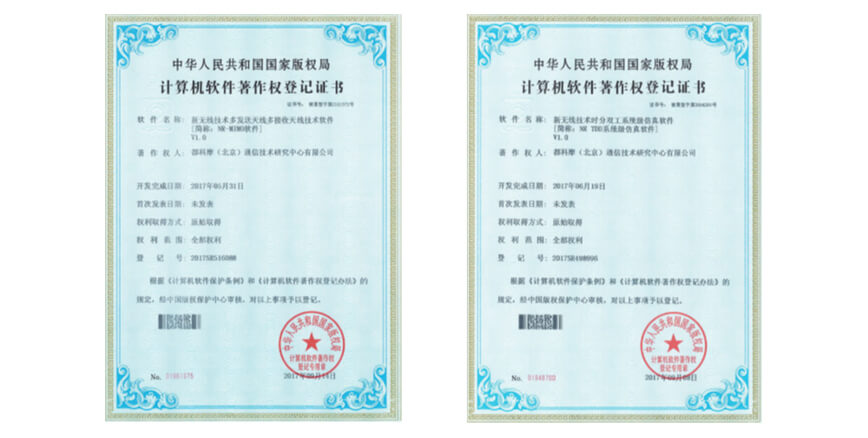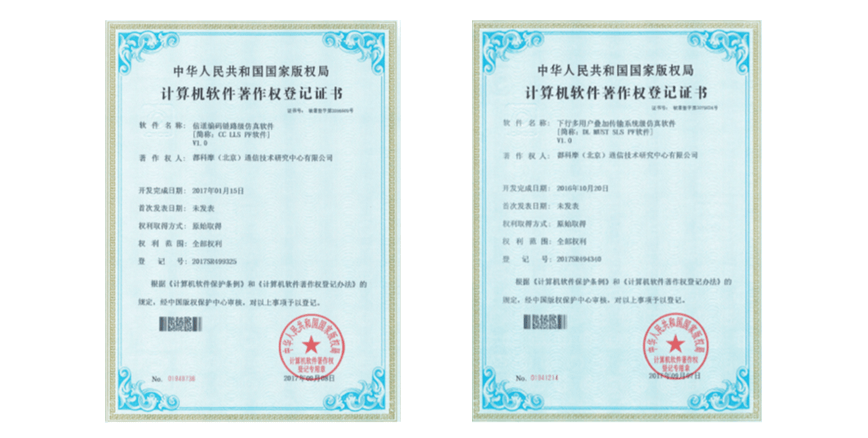 Simulation system software copyright certificate