Wireless Technology Department
The Wireless Technology Department has been deeply involved in the field of new wireless technology research for many years. It has substantial technical experience, after having been through the 4G and 5G eras, and is currently commencing 6G preliminary research oriented for the 2030s. In the 2030s, new businesses such as holographic communications, space-ground integrated networks, tactile Internet, and fully autonomous driving will emerge, resulting in the deep integration of the cyber and physical worlds. They will continue to improve the experiences of individual and corporate users, solve social problems, and promote the sustainable development of society. Achieving these goals requires 6G to provide 10x more extreme performance than 5G.
The Wireless Technology Department has commenced 6G wireless key technology research that is centered around high-frequency and ultra-wide bandwidth systems. It involves three major technologies, namely, non-orthogonal physical layer design (NOPHY), extreme multiple-input, multiple-output (Extreme MIMO), and AI-based physical layer design (iPHY). Non-orthogonal physical layer design including non-orthogonal waveform (NOW), non-orthogonal multiple access (NOMA), and non-orthogonal duplex (NOD) are becoming possible, thanks to the improvement of hardware processing capabilities and the development in advanced receiver algorithms. This will help in improving system throughput and coverage, as well as reduce latency. MIMO technology will further develop in a more extreme direction in the 6G era. This will include mega multiple-input, multiple-output technology (Mega MIMO) that greatly improves system throughput, MIMO technology that significantly reduces feedback overhead (Light MIMO), and MIMO that achieves edgeless coverage technology (Edgeless MIMO). At the same time, artificial intelligence and deep learning technology will also play an important role in the design of 6G systems. This will include transceiver module optimization, and a new end-to-end design to achieve a neural network-based universal transceiver architecture and lean air interface. The Wireless Technology Department has made initial progress in the above-mentioned research fields by completing dozens of international patent applications and publishing more than a dozen of academic papers.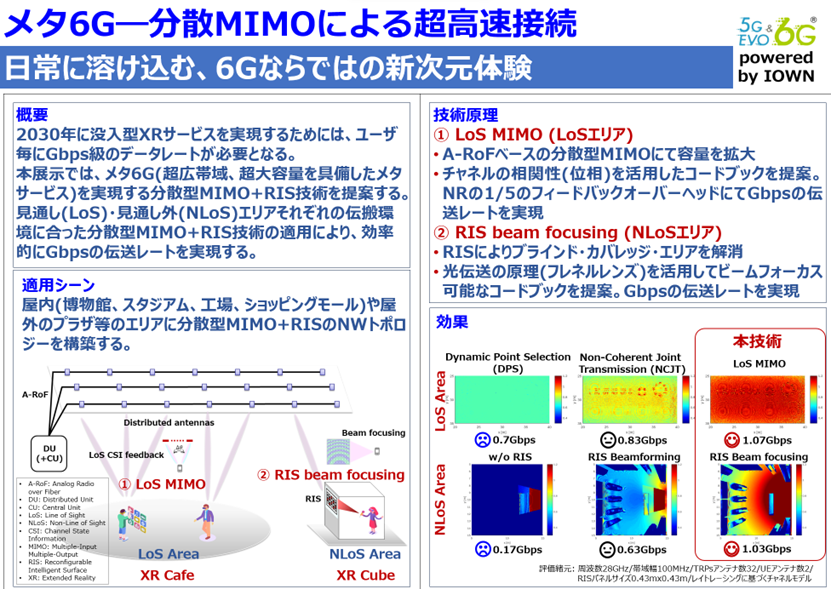 Pre-research for 6G Mobile Networks Towards to 203x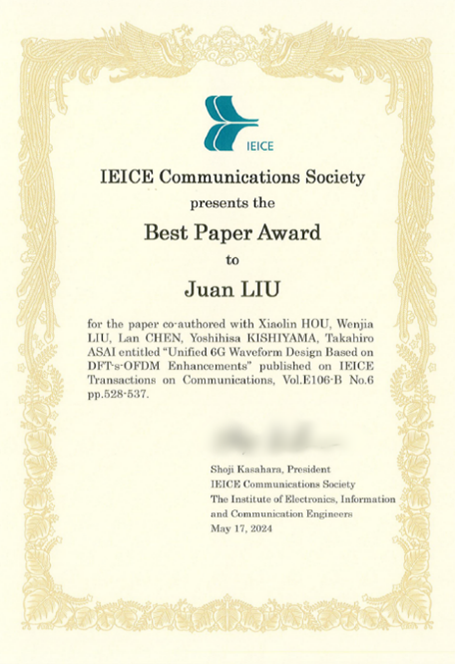 iPHY: Physical Layer Design based on AI Technologies
AI Technology Department
Through technology R&D and the fruits of innovation, the AI Technology Department actively supports headquarters' related business development. In the field of natural language processing, Chinese normalization technology and news summarization have received a high degree of recognition and kudos from headquarters. The digital expression work performed by the department was successfully applied to Mirai Company's neural network translation engine. In the field of computer vision, Crowd counting、video emotion recognition and engagement recognition systems developed by Beijing Labs strongly support the cooperation between headquarters and related Japanese companies. The facial recognition and facial attribute recognition system is integrated into the DOCOMO cloud service API. The artificial intelligence business system developed by the department has generated a number of software copyright applications.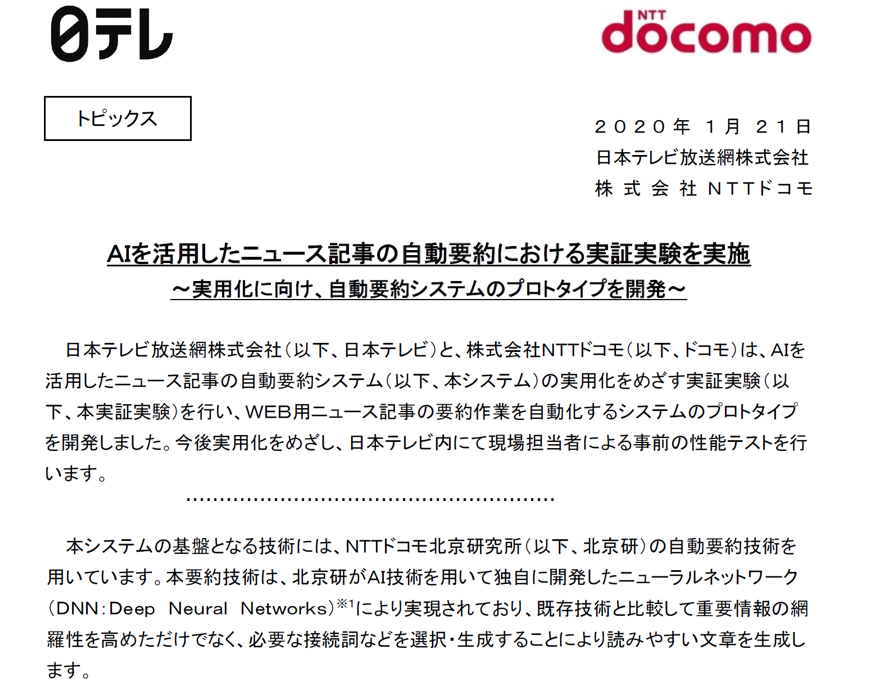 Press Release of News Summarization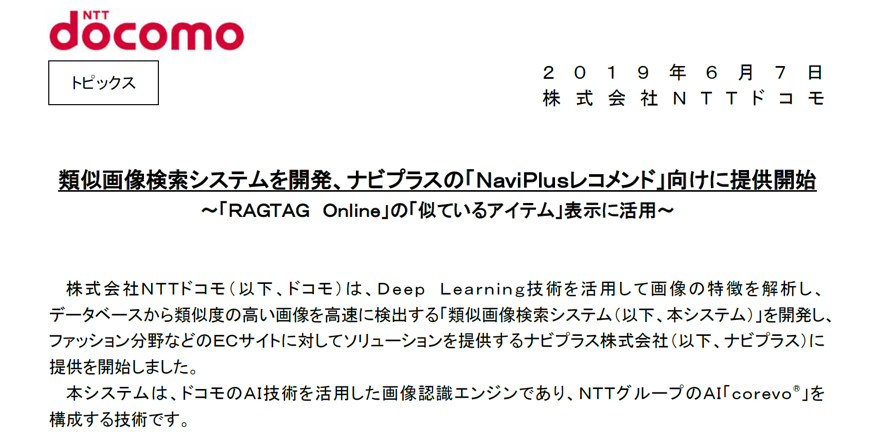 Press Release of Image Similarity Search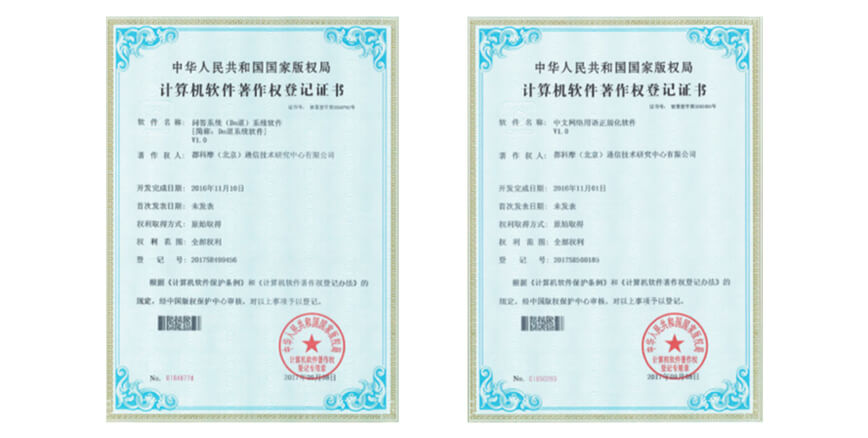 Artificial Intelligence System Software Copyright Certificate
Platform Development Department
With regards to simulation platform construction, the Platform Development Department has established a unified simulation pool consisting of more than one hundred high-performance emulation servers, an automated simulation task management and scheduling system, as well as a real-time simulation resource utilization monitoring system to ensure efficient simulation work. Up to 10 GPUs on a single emulation server cluster have been introduced to effectively support the development and evaluation of artificial intelligence services based on deep learning.
In wireless communication simulation, we have developed and updated simulation platforms from 3GPP Release 8 to NR to satisfy 3GPP evaluation requirements and commercialization evaluation demands. Until now we have applied for more than ten software copyrights, and have transferred dozens of results to headquarters. Simulation outcomes have been output to hundreds of 3GPP proposals and repeatedly adopted by 3GPP TR, supporting more than one hundred patent applications and article submissions.
In terms of artificial intelligence, we rely on advanced frameworks to create a unified platform for natural language processing and computer vision, achieving framework sharing and module sharing. The establishment of a GPU cluster simulation environment and code management mechanism enables powerful rapid development and technical verification capabilities.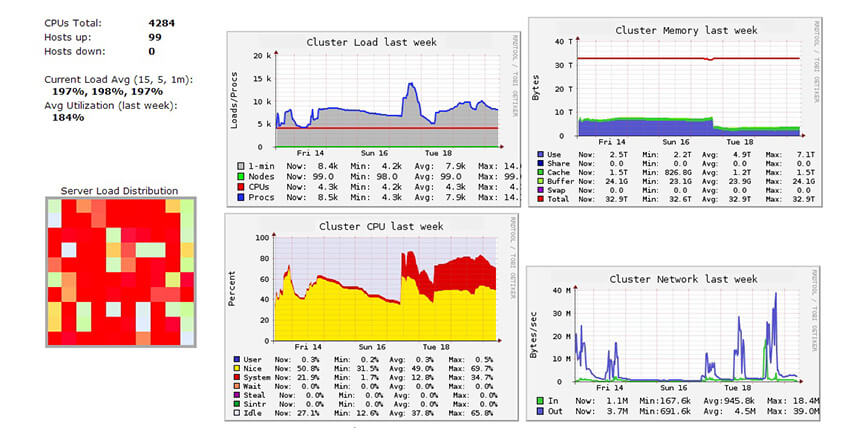 Simulation pool, simulation resource scheduling and monitoring system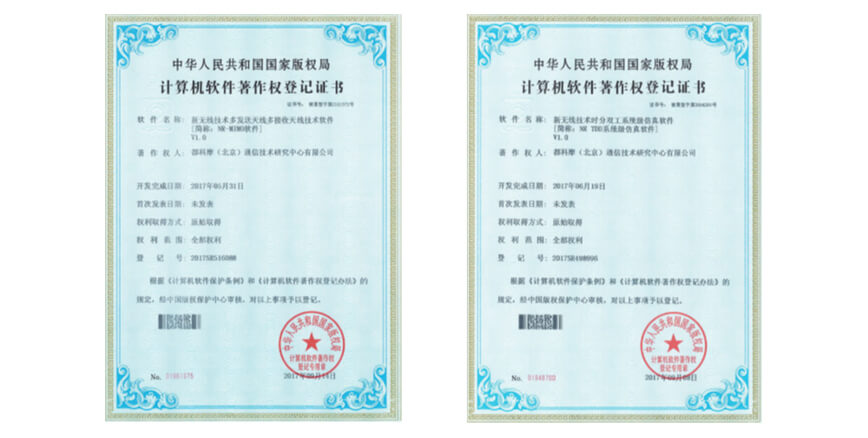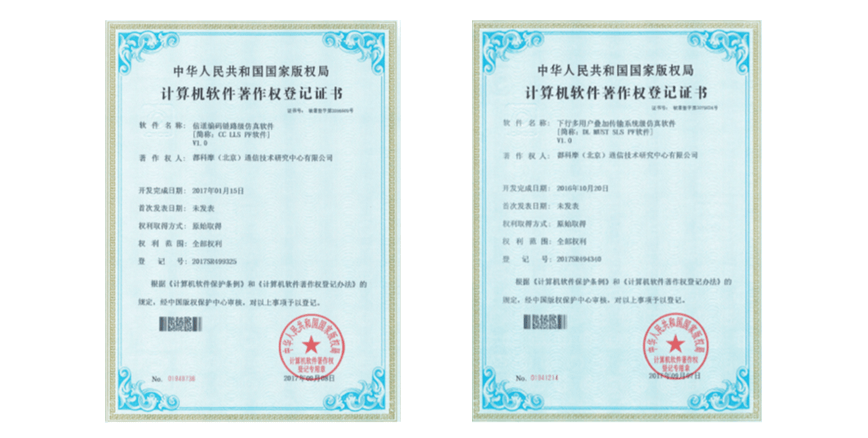 Simulation system software copyright certificate
Standardization Technology Department
The Standardization Technology Department has been deeply involved in the field of 3GPP standardization for many years. It has substantial technical experience and brilliant achievements from 4G LTE to 5G NR. In 2006, DBL participated in the standardization meeting and contributed proposals for the first time. In 2007, the proposals from DBL were adopted in 3GPP, IEEE with 802.1v and 802.16j standards for the first time. Henceforth, DBL's standardization team has continued to develop and expand the fields of research. The team has been more deeply involved in the standardization of 3GPP RAN1 since LTE Release 10. It has also contributed numerous proposals in the standardization process on topics such as LTE MIMO, ICIC, CoMP, carrier aggregation, dual connectivity, small-cell deployment, Internet of Things, access on unlicensed spectrum, etc. It has made outstanding contributions to the successful completion of the standardization of 5G Rel-15/16 by exploiting 5G NR in advance:
- The DBL accounted for more than 30% of the DOCOMO's NR Rel-15/16 RAN1 standardization contributions;
- It has successfully promoted multiple DOCOMO 5G network deployment intents with standardization support, including configurations on carrier and control channel for LTE-NR dual connectivity, NR coverage assurance, MTRP for URLLC, URLLC high-frequency deployment, deployment scenarios for large-scale antenna, user relay evaluation for V2X, and the like.
- It has been very successful in obtaining patent grants, and has an average annual patent application volume of more than 200 in recent years. In the 5G NR research, the Standardization Technology Department is involved in standardization tasks such as mmWave, NR MIMO, URLLC/IIoT, IAB, channel coding, scheduling and controls, flexible duplex, NOMA, V2X as well as drones. It has actively submitted contributions to 3GPP on the above topics, and participated in online and offline discussions to promote DOCOMO's technology and views to be in line with international standards.
The Standardization Technology Department colleagues of DBL has won Encouragement Award and Achievement Award accredited by ITU Association of Japan in 2014 and 2018, respectively.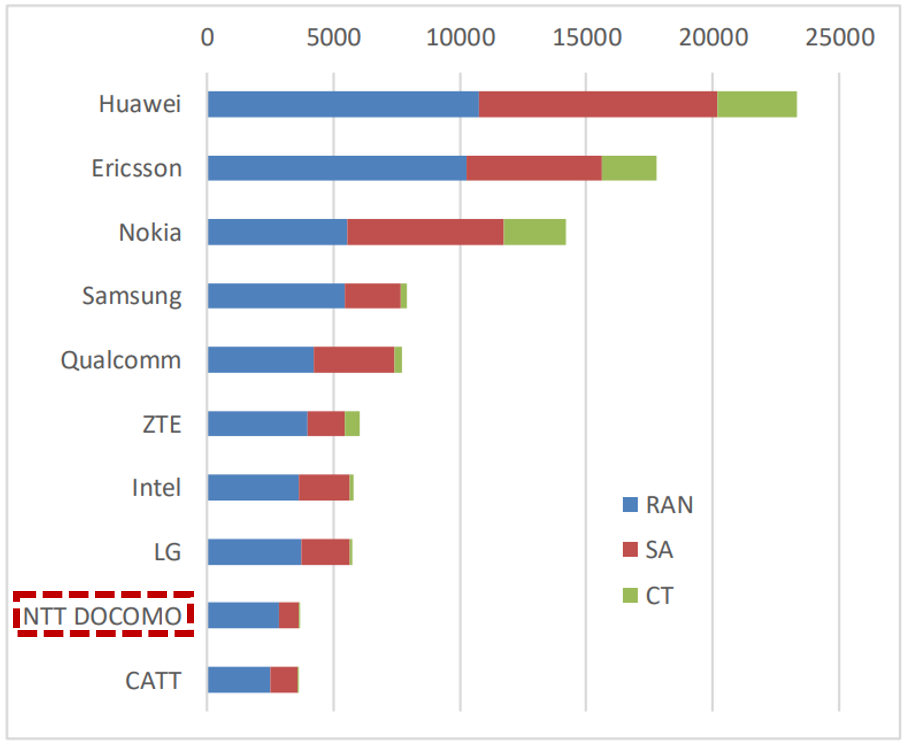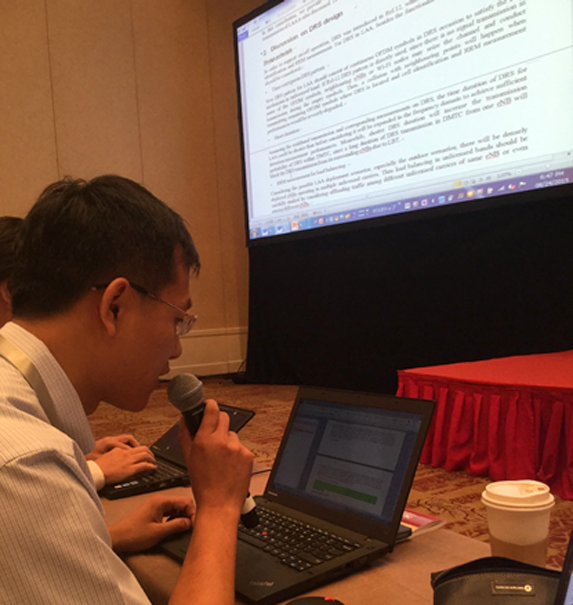 In Standardization Meeting